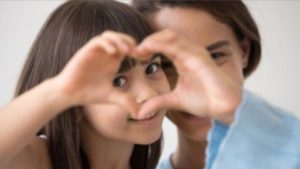 This year has been more trying than most for many of us, but as we enter the month of November and the season of reflection & giving thanks, we at 180 are endlessly grateful for your support.
You've stood by our mission of supporting survivors of domestic & sexual violence and their families the whole year through. You empowered us to respond to an extraordinary number of men, women, and children in crisis that we may otherwise have been unable to help. You've set survivors like Stacey* and Jessica* on their path to a life free from abuse & full of promise.
A young mother with nowhere to go during quarantine, Stacey felt she could not escape. She was frantically locked in a bathroom, holding her crying toddler close to her chest as her abuser banged on the door and threatened their lives when she was finally able to call our domestic violence hotline. Because of your support, that simple call connected her with a trained 180 advocate who dispatched 911 and arranged for Stacey and her child's secure transportation to our emergency Safe House. Since that fateful night, you've also supported Stacey in securing a restraining order against her abuser and receiving counseling as she rebuilds her life.
As if the pandemic wasn't stressful enough, Jessica endured near-constant emotional abuse while under stay-at-home orders. Her abuser hid cleaning supplies from her, punished her if she coughed, and, in the most potentially-lethal act of domestic violence, strangled her. A 180 counselor supported Jessica in overcoming her fear of going to the hospital and the associated threat of coronavirus to get the evaluation she needed and be placed in our emergency Safe House. Since then, your support has allowed her to receive much-needed counseling and transition into a life free from abuse.
While the pandemic crisis has been acutely distressing globally, stories such as these depict how disproportionately these times have weighed on the shoulders of survivors. The shoulders of people like Stacey and Jessica here in Monmouth County.
At our small but fierce agency, our most challenging and pressing concern is to continue meeting the unique needs of every survivor who finds the strength & courage to reach out to us for help. Your continued belief in our mission and financial support will allow us to rise to this challenge and serve additional survivors by providing the critical services they need in a safe, free, and confidential setting.
As you consider your charitable giving** plans for 2020, we extend our appreciation for your past support and hope that you will continue contributing to our life-saving work.
On behalf of our Board of Trustees, survivor families, staff, and volunteers, we wish you & yours a most peaceful, healthy, and safe November.
Anna Diaz White
Executive Director
Brian M. Nelson
Board President
*Names of survivors have been changed to protect confidentiality.
**For 2020, the Cares Act permits taxpayers who claim the standard deduction in 2020, a special deduction for charitable contributions of up to $300. If you itemize your deductions, cash contributions are deductible up to the amount of your adjusted gross income. This means your 2020 charitable contributions may save you more tax dollars than ever. We encourage you to consult your tax advisor for more information.