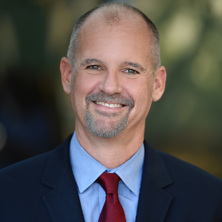 Keeping 180's mission mobilized in the midst of a pandemic, requires the full support of the community. In an effort to raise funds to support its mission, 180 launched "180STRONG" – a fundraising campaign to foster financial support during this critical moment. Generously kick starting the campaign with a gift of $15,000 is corporate supporter, Crum & Forster.  
Gary McGeddy, of Oceanport, NJ, and President of Crum & Forster Accident & Health, was one of three local philanthropists and business leaders that were to be honored and recognized at 180's annual gala this past May. When the event had to be postponed due to the pandemic, Gary and his company pushed fast forward and accelerated their support of 180 despite the postponement of the event. 
"Crum and Forster is honored to help 180. It's a cause we believe in and have embraced over the last few years. With domestic violence being of particular concern during this COVID-19 pandemic, it was important for us to show our support. 180's Safe House has been full throughout the pandemic and I understand temporary housing is being expanded in response to the increasing needs. I encourage our community to support 180 during this challenging time."
With stay-at-home orders in place across New Jersey, many victims of domestic and sexual violence are left extremely vulnerable while quarantined with an abuser. The threat of physical and emotional violence is perhaps dominating their lives now more than ever before.
"Receiving this generous support from Gary and Crum & Forster comes at a time when our agency and the families we serve really need it" said Anna Diaz-White, Executive Director of 180, "Our largest fundraising event of the year was forced to cancel creating a gap in donations, and at the same time, our expenses are only increasing as a result of the pandemic. Crum and Forster's generous philanthropy really gives this campaign momentum and is appreciated. I hope their participation inspires others to make a gift too. We are forever grateful to Gary and his team not only for this gift, but for the support we receive the whole year through." 
Donations can be made through a mobile device by texting 180STRONG to 41444. More details regarding the 180STRONG COVID-19 Emergent Needs Response Fund, along with stories of domestic violence survival throughout the pandemic, can be found at www.180nj.org. These particular stories help to illustrate why support is so critical at this time. 
About Crum & Forster Accident & Health
Crum & Forster, rated A (Excellent) by A.M. Best (2019), is a national commercial property and casualty group of insurance companies wholly owned by Fairfax Financial Holdings Limited. Since 2000, Crum & Forster's Accident & Health has offered a robust portfolio of specialty insurance and reinsurance products nationwide, including medical stop loss, pet, travel and other voluntary and affinity benefits.
In 2012, the division scaled to include international product capabilities through its wholly owned offshore captive facility, Crum & Forster Segregated Portfolio Company (SPC). Situated in the Cayman Islands and registered with the Cayman Islands Monetary Authority, Crum & Forster SPC is a Cayman Islands company that reports through Crum & Forster Holdings Corporation. Additional global relationships with other Fairfax entities, provide our partners with even broader flexibility in underwriting solutions.
We place a strong focus on product development and creative distribution methods, along with excellent client service and support. The qualities and capabilities of Crum & Forster Accident & Health demonstrate our philosophy of building meaningful, long-term partnerships and our dedication to providing alternative strategies in an ever-changing insurance market.
For more information about Crum & Forster, please visit: www.cfins.com