Travis Pewitt, LGBTQ Outreach and Advocacy Coordinator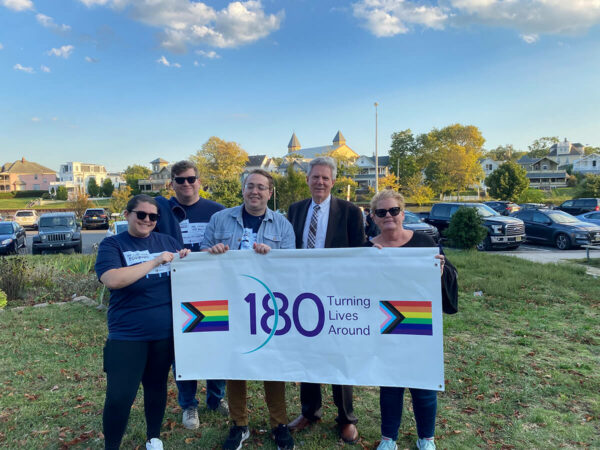 Since 1999, Bi-Visibility day has been celebrated on September 23rd.  The month of September was chosen to honor Bisexual music icon Freddie Mercury. Celebrated all around the world, the day commemorates those who identify as Bisexual.  Bisexuality is defined as those who are attracted to both men and women. Though people who identify as Bisexual are the largest group in the LGBTQ community, they also face unique community-specific barriers to receiving assistance for Intimate Partner Violence (IPV) and Sexual Violence.
Currently, only one national survey, The National Intimate Partner and Sexual Violence Survey (NISVS), completed by the Center for Disease Control (CDC), reports rates of IPV by sexual orientation. Analysis by the CDC shows that bisexual women face the highest rate of IPV across all sexual orientation groups. Over the course of their lifetime, 61% of bisexual women reported being raped, assaulted or stalked by an intimate partner, compared to 44% of lesbian women and 35% of heterosexual women*.
What are the specific barriers bisexual victims of abuse face? One of the most prevalent barriers is outing. Outing is when a disclosure of someone's sexuality is used against them, often as a means of coercion. Under the threat of outing, victims can be coerced into unwanted relationships, sexual acts, and more. Another barrier is the assumption that bisexual people engage in infidelity because of their attraction to both genders. This is a common misconception, but people who identify as bisexual are just as capable of monogamy as any other group. Bisexuality does not mean bisexuals must engage in sexual relationships with both genders. A bisexual person can be in long-term monogamist relationships with either gender and still be bisexual.
180's LGBTQ Outreach and Advocacy Coordinator educates staff and the community on LGBTQ IPV and Sexual Violence. Our goal is to inform our Monmouth County community that 180 Turning Lives Around provides advocacy and services, free of charge, for people of all sexual orientations and gender identities and is dedicated to inclusivity. On this Bi-Visibility Day, and every day, 180 stands with the Bisexual community to help empower and support them.
If you or someone you know has been a victim of Intimate Partner Violence, please call 180's 24/7 Confidential Hotline at 732-264-4111 or 1-888-863-9262. For more information, please visit us at www.180nj.org.
*Bisexual IPV visit The University of Minnesota's "Gender Policy Report" at:  Bisexual Women and Intimate Partner Violence – Gender Policy Report (umn.edu)