Dear Friends,
180 Turning Lives Around joins with The New Jersey Coalition to End Domestic Violence (NJCEDV) in mourning the tragic murder of Yasemin Uyar of Rahway, and we offer our deep condolences to her family, friends, community and, especially, her son, Sebastian.
We would like to share with you the following important message from the NJCEDV:
In the wake of a domestic violence homicide, many people often ask: "Why didn't she leave or get help?" But Ms. Uyar, like most victims, took many steps to keep her and her child safe, including moving her location many times and securing a restraining order against the person causing harm.
Unfortunately, some of the systems designed to provide protection from domestic violence underestimate the risks – especially in cases involving strangulation – that victims face. And while Ms. Uyar turned to the criminal justice system for help, many other survivors do not feel safe calling the police or going to court to obtain a restraining order – and her death does not give them much reason or confidence to come forward.
Stronger Collaboration Across Systems 
This case, as with other domestic violence homicides in New Jersey, underscores the need for stronger collaborations among our systems, including criminal justice, health care, housing and human services. It is imperative that every point of contact- from the initial report through to the close of a case- understands the dynamics of power and control in relationships; identifies the risk factors associated with domestic violence; and works in collaboration to help improve the safety of survivors.
Promote Prevention 
Perpetrators of domestic violence are products of a society that has historically condoned power and control in relationships, particularly of men over women. This power is only reinforced when it goes unchallenged. We must invest in programs and education that dismantle these distorted and dangerous notions of power; teach and promote healthy behaviors; and offer men and boys the opportunity to heal from their own traumas and losses.
Understand What Survivors Need to Be Safe 
Ms. Uyar's murder tells us that, once again, our traditional responses to domestic violence aren't working. It demands that we pause and identify more clearly what survivors need to stay safe. For some, it is being able to call the police without fear of being arrested; for others, it is to have easier access to food, housing, healthcare, and transportation.
NJCEDV recently launched a 
Survivor Needs Assessment
to help identify the needs of survivors throughout New Jersey. The anonymous survey will help NJCEDV to ensure that domestic violence services are accessible, inclusive, and survivor-centered. All survivors are encouraged to complete the survey. Individuals with questions may email NJCEDV at info@njcedv.org.
If you or someone you know would like to talk about an unhealthy or unsafe relationship, please call 180's anonymous and confidential hotline at 888-843-9262. 
Sincerely,
Anna Diaz White
Executive Director
Brian M. Nelson
Board President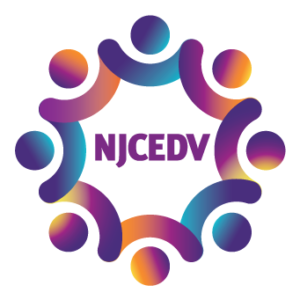 The New Jersey Coalition to End Domestic Violence (NJCEDV) is a statewide non-profit organization with a membership of 29 domestic violence service providers across the state. NJCEDV works to end domestic violence in New Jersey through collaborative community and systemic responses, public awareness, training, policy development, and supportive services. Learn more at
https://njcedv.org
.