Development Office (Fundraising/Events/Community Awareness Volunteers)
Development volunteers consist of a broad variety of talented individuals set with tasks ranging from office work to event planning. This is a wonderful opportunity to assist the development department whether you are fulfilling community service hours or devoted to volunteering your spare time at our agency.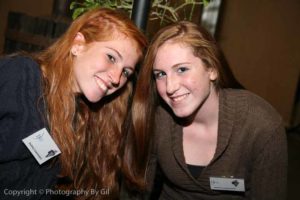 Description of Duties: Administrative
Assist with mailing (folding, stuffing and posting) letters, invitations, etc.
Assist in sorting donations
Filing, data entry, phone calls
Special projects
Description of Duties: Special Events
Fundraising and Community Awareness efforts (serve on committees, assist with events)
Community Fundraisers (get creative and plan your own fundraiser! Click here)
Skills Needed
Basic computer skills required
Knowledge of Microsoft office, publisher and Excel a plus
Ability to complete tasks in a timely and orderly fashion
Professional communication skills a must
Prerequisites
Must have transportation to and from office or event
Should maintain a schedule
Maintain track of completed hours
Please contact at Amanda at Amandaf@180nj.org (732) 264-4360 ext. 4231 with questions or for more information.