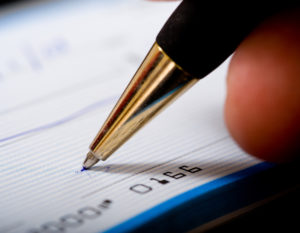 Annual Contributions
We appreciate all of you who reach out in love and support to abused families.  Lonely and frightened, they often come to us with the clothes on their backs and little else. The programs and services that 180 provides can truly help them turn their lives around. We thank you for considering 180 Turning Lives Around, Inc. Your support means so much to the many individuals and families we serve.
Donate online:
Be sure to leave specific  instructions, if any, in the 'comments' section. If you would prefer calling our offices to make your donation with a credit card, please dial (732) 264-4360 ext. 4231 directly and we will be glad to assist you.
Donate by mail:
180 Turning Lives Around, Inc.
1 Bethany Road, Building 3, Suite 42, Hazlet, NJ 07730
Attn: Development Department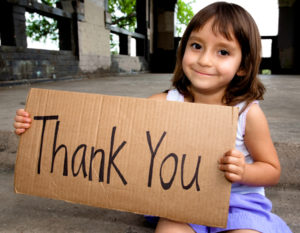 180 Turning Lives Around, Inc. is a non-for-profit, charitable organization as defined under the Internal Revenue Service code section 501(c)(3).
Honoring Family and Friends
180 Turning Lives Around, Inc. welcomes tribute gifts to celebrate holidays, birthdays, weddings, and anniversaries or to honor the memory of a loved one. 180 will send a card to your honoree or, in the case of a memorial gift, to a family member or friend you specify. The card will include your name and that of your honoree, but not the amount of your gift. Please call Amanda Finn, Development Manager at (732) 264-4360 ext. 4231 with questions.
Workplace Giving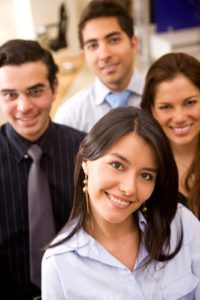 More and more, employers are making it easier to make philanthropy part of daily life—and offering programs that can even increase the impact of your gifts. Through workplace campaigns, you can support 180 Turning Lives Around, Inc with payroll deductions, making an ongoing commitment to families suffering from domestic and sexual violence. 180 Turning Lives Around, Inc. participates in the Combined Federal Campaign, a recognized leader in workplace giving. Ask your employer for more information on workplace giving.
Matching Gifts
Many businesses offer a matching gift program in their employee package. Through their generosity your contribution to the 180 Turning Lives Around can be significantly increased. By matching employees gifts, companies ensure that their charitable resources support causes important to their employees. Check with your employer to see if your company is one of the 10,000 that has a matching gift program. Contact Amanda Finn, Development Manager at 732-264-4360, Ext. 4231, with any questions regarding matching gifts.
Gifts of Securities to
180 Turning Lives Around, Inc.
Stock Transfer Instructions Thank you for thinking of 180 Turning Lives Around. Before you transfer a gift of stock, bonds, or significant cash, 180 appreciates hearing from you or your broker/agent about the kind of asset(s) and the number of shares, bonds, or certificates involved. That notification allows us to track your gift. Please notify Lynn Lucarelli, Director of Development, via mail (180 Turning Lives Around, 1 Bethany Road, Building 3, Suite 42, Hazlet, NJ 07730), fax (732-264-8655), telephone (732-264-4360, ext. 4230), or email (lynnl@180nj.org). Without such prior notification, some banks and brokerages may refuse your gift. Except for cash, donated assets should have been held for more than one year to benefit most under IRS regulations. Depending on the asset, separate reporting requirements may apply. 
Planned Giving – Leave a Legacy Gift
Each year thousands of individuals make gifts to charitable organizations and institutions of their choice. The funds from these gifts are used to help ensure continued excellence in any number of different programs. Many have found that time spent considering the best ways to structure their contributions can help them make meaningful gifts while meeting personal planning goals as well. Take a few minutes to explore the information we present for you here.
You will discover ways to make larger gifts than you may have thought possible.
You will learn how to make gifts that actually "give back" for a time, providing extra income in retirement years or helping to fund educational expenses and other needs.
You can add meaning to your gift by using it to honor a special friend or loved one.
You will see how to save money on income, gift, and estate taxes and instead put those amounts to use in ways you choose.
You will enjoy your giving more, knowing that you are investing in the lives of others in ways that allow you to give the most you can at the lowest possible cost. That's what effective gift planning is all about. It just makes sense to maximize the potential of what you have by preserving financial security for yourself and your loved ones while you make a positive impact by funding the organizations and institutions in which you believe. For more information on how to make a planned gift, please contact Lynn Lucarelli, Director of Development at 732-264-4360, ext. 4230.
Your Online Shopping Can Help 180
Your online shopping, movie tickets, travel arrangements and other activities can benefit the families at 180.  Read More!