Gifts of Goods and Services
**Due to health regulations, items can only be accepted if they are brand new, still have the tags on them and have never been used before**
Gifts in Kind
The families that 180 Turning Lives Around, Inc. serves often need basic items. Many times they arrive at our emergency Safe House with nothing but the clothes on their backs. Often in a domestic violence situation, access to finances is limited. Your generous support through a donation of material goods and products can help a family recover from violence and abuse sooner and help them find their independence.
Below please see our guidelines for accepting new materials along with our Donation Form to use when sending your items.
**We are grateful for all the assistance we receive, but due to limited space in our facilities, and to the changing needs of our clients, it is helpful if you contact us first before taking the time to make a purchase or organize a collection on our behalf.
Please reach out to: AMANDA (732) 264-4360 ext. 4231 .
**Please call to make an appointment before you drop off any collected items. Donations may be dropped off at 180's administrative offices in Hazlet by appointment only between the hours of 9:00am and 3:00pm.
Wish List for the Clients Served in Our Safe House and Other Programs
Household Items
Clothing Detergent-Tide pods
Garbage Bags (kitchen & outdoor)
Paper Products: Paper Towels, napkins, toilet paper, tissues
Household Cleaning Supplies
Clothing-*Please note: Due to health regulations, donations may only be accepted if they are brand new and still have tags on them.
Sports Bras (all sizes)
Womens and childrens leggings (all sizes)
Womens T-Shirts
Flip Flops (all sizes)
Ladies Underwear (all sizes S, M, L, XL, XXL)
Pajamas – women and children various sizes
Women's Sweat suits/Sweatpants (all sizes S, M, L, XL, XXL)
New Sneakers (all sizes)
T-Shirts (all sizes S, M, L, XL, XXL)
*Any type of brand new ladies or children's clothing items, esp. "teen" clothing (please consider how important clothing can be to a teenager)
Personal Care
Women's deodorant
Sanitary Napkins/Tampons
Shampoo/Conditioner (large-size bottles)
Women's Shavers
Baby Items
Baby Bottles
Baby rattles and toys
Diapers, all sizes especially the larger sizes 4, 5 & 6
Other Items
HALLOWEEN COSTUMES
Child-size aprons for arts and crafts
Blank Canvas
Art Sketch Books
Washable Markers
Air-dry Clay (Crayola brand is called Model Magic)
Arts & Crafts Materials & Sets
Misc. Items
Gas Gift Cards: Counselors for our group therapy sessions need gas gift cards to help clients get to therapy
Gift Cards: Gift cards empower our clients to feel as though they are providing for themselves and their families and helps the clients to make their own product choices. The following locations would be appreciated:
Food: ShopRite, Foodtown, Stop & Shop
Department Stores: Target, Toys 'R Us, Walgreens, Wal-Mart,
Home Depot, Kohl's
Art Supply/Books/Movies: AC Moore, Michael's, Barnes and Noble,
Movie Theater Tickets
Thank you for your support!
Services: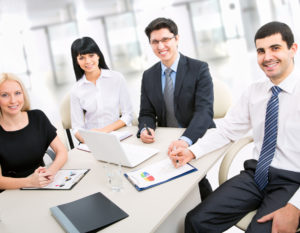 Many professionals understand that their areas of expertise can benefit both 180 and our clients. Some examples of services that have been donated to the agency include:
Pro bono legal work for clients
Resume building and interview skills for clients
Magic shows or DJ services for clients' families
Financial empowerment seminars for clients
Construction projects to improve facilities