Information On Date Rape Drugs
You're at a party, a club, or social event. You are with people you know, people you think you have no reason to fear. Someone secretly drops a drug like Rohypnol or GHB in your drink. When the drug dissolves, it is colorless and odorless. As you consume the drink, the drug takes effect. You are now in a weakened, helpless, or unconscious state. You're so incapacitated that you can't escape or resist a rape, or even call out for help. You're sexually assaulted. When the drug wears off, you may not remember what happened or who participated because the drug often causes amnesia.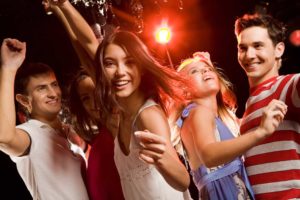 Be Aware:
Never leave drinks unattended
Never accept drinks in open containers
Do not take drinks from a punch bowl
Watch the person preparing your drinks
Don't accept drinks from strangers
Pills or liquid slipped into drinks my be colorless, odorless and tasteless
Drugs take effect in 15 minutes of ingestion
Get Help Immediately if You Feel:
Much more intoxicated than your usual response to the amount of alcohol consumed
Extremely nauseous or dizzy
Loss of peripheral vision
Feeling of heaviness in arms and legs
Your Time to Act is Limited!
You need medical attention immediately
Do not go to a restroom or isolate yourself
Tell more than one person of the condition you are feeling
GET TO A SAFE PLACE
If You Believe Someone Has Been Drugged:
Get him or her immediate medical attention
Do not leave him or her alone for any reason
Keep his or her beverage for drug testing
Using Date Rape Drugs In The Commission Of A Sexual Assault Is A First-Degree Crime And Constitutes Aggravated Sexual Assault. These Drugs Can Lead To A Sexual Assault, Abuse And Death.
If You Think That You Have Been Drugged And Raped. Please Call Our 24-Hour Rape Care Hotline: 888-264-RAPE.
If You Know Someone Who Believes They Have Been Drugged And Raped, Please Have Them Call Our 24-Hour Rape Care Hotline: 888-264-RAPE.
For more information or if you wish to have a presentation on drug-facilitated sexual assault, please call (732) 264-4111 and ask for the Date Rape Drug Educator.